Be a part of something truly amazing.
Save & change lives in Africa with the simple gift of water.
3.4 million die every year from water & sanitation related diseases. If they're lucky to survive, children spend so much time collecting water, there's little time for education. Help us buy and distribute water filters, build water towers, drill boreholes and provide much needed medical insurance.
Give today and you give a child a future.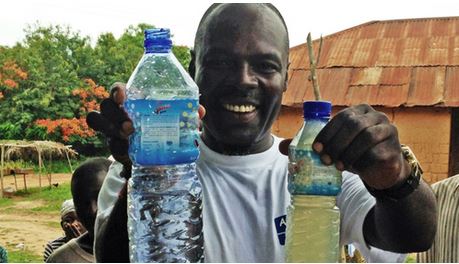 Just £1.50 buys medical insurance to treat water related illnesses. £200 buys a sustainable water supply for a whole village. 100% of your donation will reach those who need it most.